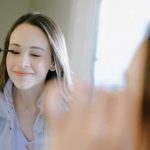 How to make lashes grow fast?
Eyes play a major and great role in people's perception of overall beauty which means when you are having beautiful eyes and then it is a big deal from beauty point of view. Many women turn to use the eye liners and eye shadows to enhance their beauty of the eyes. Most of the people put forth the least minimal effort when it comes to the eye makeup some of them uses the false eyelashes or eyelash extensions to make their eyes look beautiful and gorgeous.
However very few women are found to be luck y enough to have been born with the longer eyelashes in which there are few things which you can do for making your eyelashes to grow longer and faster. Good long-term solutions for actually make lashes grow fast is taking the vitamins for eyelash growth. This is because using any hair growth vitamins will also have the positive effects on your eyelashes so this is found to be a good way that actually grows you eyelashes longer.

Tips for fast growing of eyelashes
These days many women are looking for the most effective products that could help them to grow eyelashes fast and longer. If you are one among them then you can consider the below eyelashes growing tips that will help you to grow your eyelashes longer.
Using the eyelash growth serum
Applying olive oil on eyelash
Comb your eyelashes
Applying vitamin E oil
Using the lash boosting mascara
Applying green tea
Apart from the above tips for growing the eyelash, the best and natural way to increase the growth of eyelash is to moisturize the eyelash area with castor and coconut oil on daily basis. This will help the eyelash hair follicles area to form a new cell and makes the hair to grow fast.